It's the sea-change you've been looking for
Well, maybe you didn't imagine a sea change quite this good! Clifton Old Bar is sure to surprise. And so will its prime coastal location.
The resort is located on NSW's Mid North Coast in the picturesque, seaside village of Old Bar. Just a few hours north of metro Sydney, Old Bar is well known for its beautiful patrolled beach; a popular destination for swimming, surfing, fishing and walking. Here, the golden sand, rolling waves and sounds of the ocean will leave you feeling that life is one long holiday.
Nearby is the natural beauty of the headland walking track, a leisurely stroll through rainforest dotted with ocean viewing platforms. From here you can enjoy the magnificent spectacle of whale migrations from May to November.
Or perhaps you'll turn your gaze inland to explore the Manning Valley's gorgeous rustic countryside and scenic natural reserves. Meander up the Manning River – the only double delta river system in Australia and an ideal place for canoeing, picnics and water-based leisure activities. The surrounding hinterland also features the breathtaking Ellenborough Falls, and countryside beauty to be taken in from horseback or from the comfort of a car. There are also ample opportunities to sample fresh produce straight from the farm gate.
Why would you live anywhere else, Old Bar on the Mid North Coast has it all – the best climate in Australia, gorgeous natural beauty and great coastal living.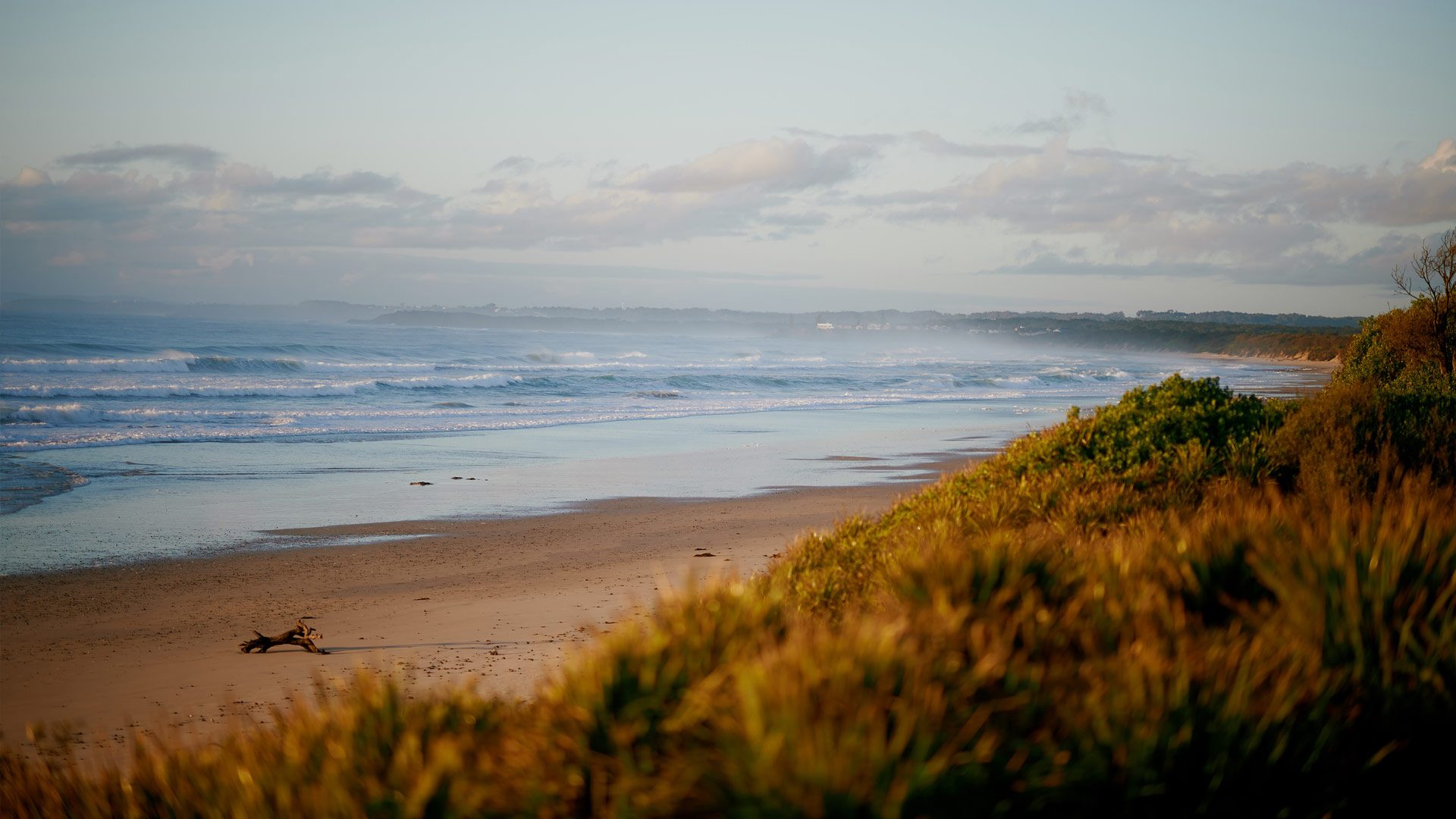 Old Bar is well known for its beautiful patrolled beach
Everything you need, close at hand
Living in a leisurely seaside environment doesn't mean you have to compromise on convenience. The Old Bar town offers excellent medical, dining, shopping and leisure services. Club Old Bar is the hub of the community, home to the town's bowls club and a wide variety of events, entertainment and dining options. Find out what's happening at Club Old Bar right here.
Old Bar is just 15 minutes drive from the thriving town of Taree, offering everything you'd expect of a major regional hub: public and private medical services, shopping, restaurants, trains to Sydney and Brisbane, and an airport with direct flights to Sydney.