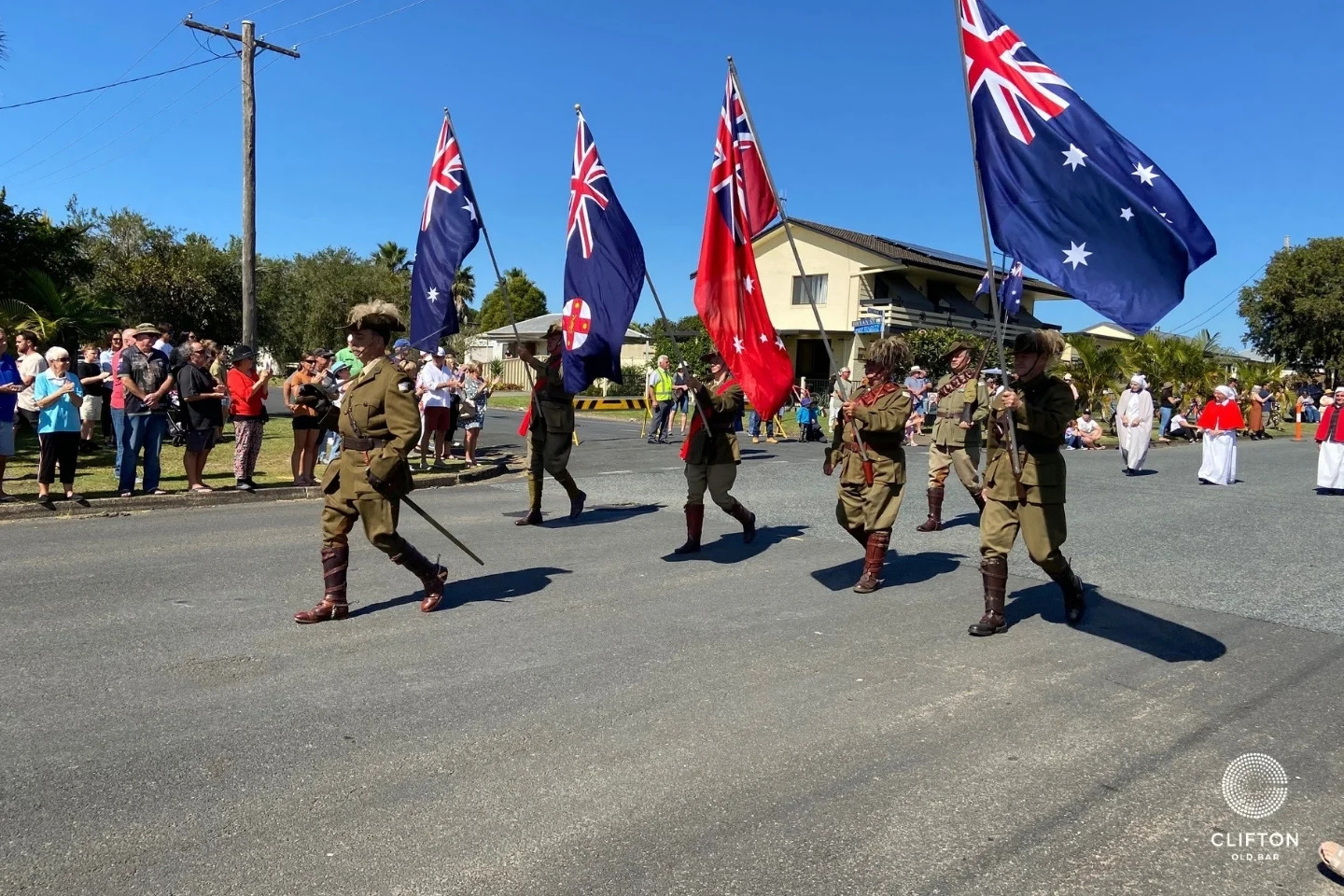 ANZAC Day at Clifton Old Bar
How privileged we feel this year to be able to come together both spiritually and physically to mark this important day in our calendars.
We began the morning with a service at our Clifton Old Bar flagpole where the flag was dropped to half mast. Tracey had the immense honour of laying a wreath at the base of our flag pole, and we were touched to have two of our returned Servicemen lead the service, and another two of our residents recite the prayer.
We are humbled to have some of our Nation's past Serviceman as Residents at Clifton Old Bar and we thank them, and all the heroic Servicemen and Servicewomen for their great sacrifice.
At the conclusion of this memorable service, we invited the community into our Clubhouse for Morning Tea, and those that wished to do so headed into town to partake or watch the town march at midday.
It is days like this where we are reminded what a special community we live in.
Thank you to everyone who joined us for this day.