The California Dreamin' is the largest and most expansive home in the Clifton range, featuring three bedrooms, two bathrooms and a double garage. The luxurious master bedroom includes an ensuite bathroom and a large walk-in wardrobe. The grand open plan living area with raked ceiling offers a sense of space and luxury, while the designer kitchen includes a stylish island breakfast bar. An inviting private verandah offers a perfect space for outdoor entertaining.
Total areas
| | |
| --- | --- |
| Living Area | 104.5m² |
| Verandah + Porch | 16.5m² |
| Garage | 36.0m² |
| Total | 157.0m² |
Areas based on external wall footprint.
Contact
Contact Tracey to find out more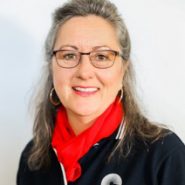 Send us a message via Messenger