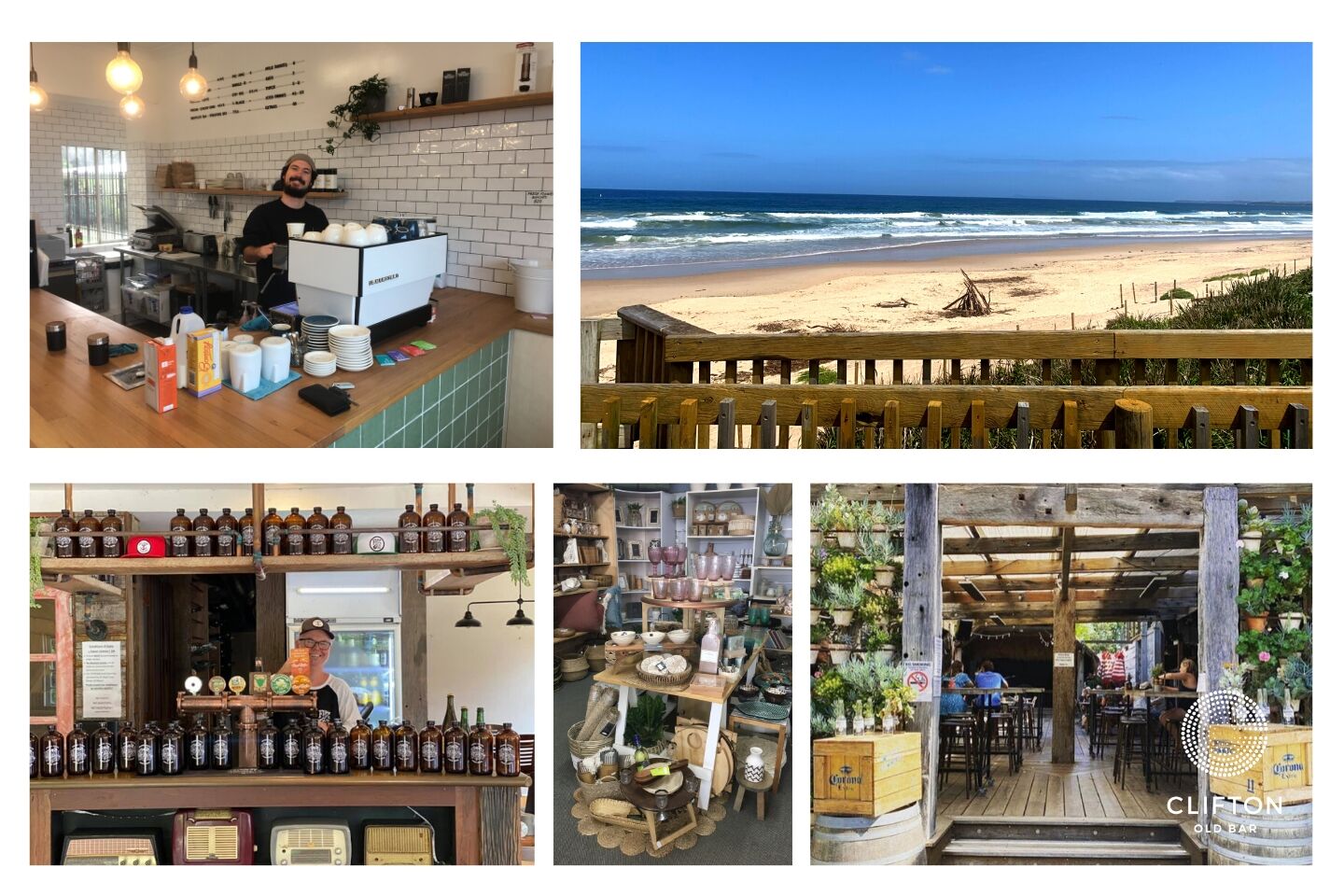 Spotlight on Old Bar
The town of Old Bar is a hidden gem located on the Mid North Coast of NSW. It was chosen as the home to our first ever Clifton community for a reason…
Just three hours north of metro Sydney, Old Bar is well known for its beautiful patrolled beach; a popular destination for swimming, surfing, fishing and walking. Here, the golden sand, rolling waves and sounds of the ocean will leave you feeling that life is one long holiday.
Apart from a beach that could rival any in Australia, the town of Old Bar itself has a charm that steals the heart of all those that visit. The neighbourhood is filled with friendly locals, the shops stocked with the freshest in produce and the best in eclectic music, food and rhythm.
Wander down Old Bar Rd with us, and explore the vibrant Flow Bar, our hip coffee shop, and well stocked specialty stores.
Curious to learn more about the location of Clifton Old Bar? Click here.