Recap of the Clifton Old Bar Information Seminar on April 18
With two highly informative presenters and a full house audience, our Helping Hands Information Seminar was a great success! Thank you to everyone who came along to enjoy the event at Club West on Thursday 18 April.
Our first guest speaker was Simon Brislane, a Financial Information Service officer at Centrelink. His presentation walked the audience through the criteria and available benefits associated with the pension assessment, asset tests and rent assistance – all very topical subjects for our audience!
You can find out more about these topics by visiting the Centrelink website 
here.
Our second guest speaker was Kyra Moss, Chief Operations Officer of Home Nursing Group. She explained the government packages available for home care – which range from assistance with domestic work at home, through to comprehensive nursing care – as well as provided some tips for navigating the My Aged Care government service.
Kyra also covered Home Nursing Group's range of services, care practices and values, as well as the preferential discounted pricing available to our residents through Home Nursing Group's affiliation with Clifton Old Bar.
If you missed out on our Information Seminar and would like to find out more about the government's My Aged Care service, you can visit their webpage 
here
 as a starting point.
You can also view Home Nursing Group's website 
here
 for information about aged care, their available services, and find answers to frequently asked questions.
Curious about the Home Nursing Group discounts available to Clifton Old Bar residents? 
Or want to learn more about the event? Contact our friendly Sales Consultant:
Tracey Davis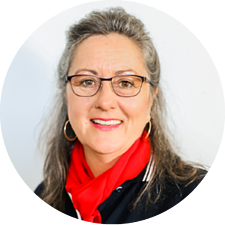 You can also follow our 
Facebook page
 for more updates and community posts.